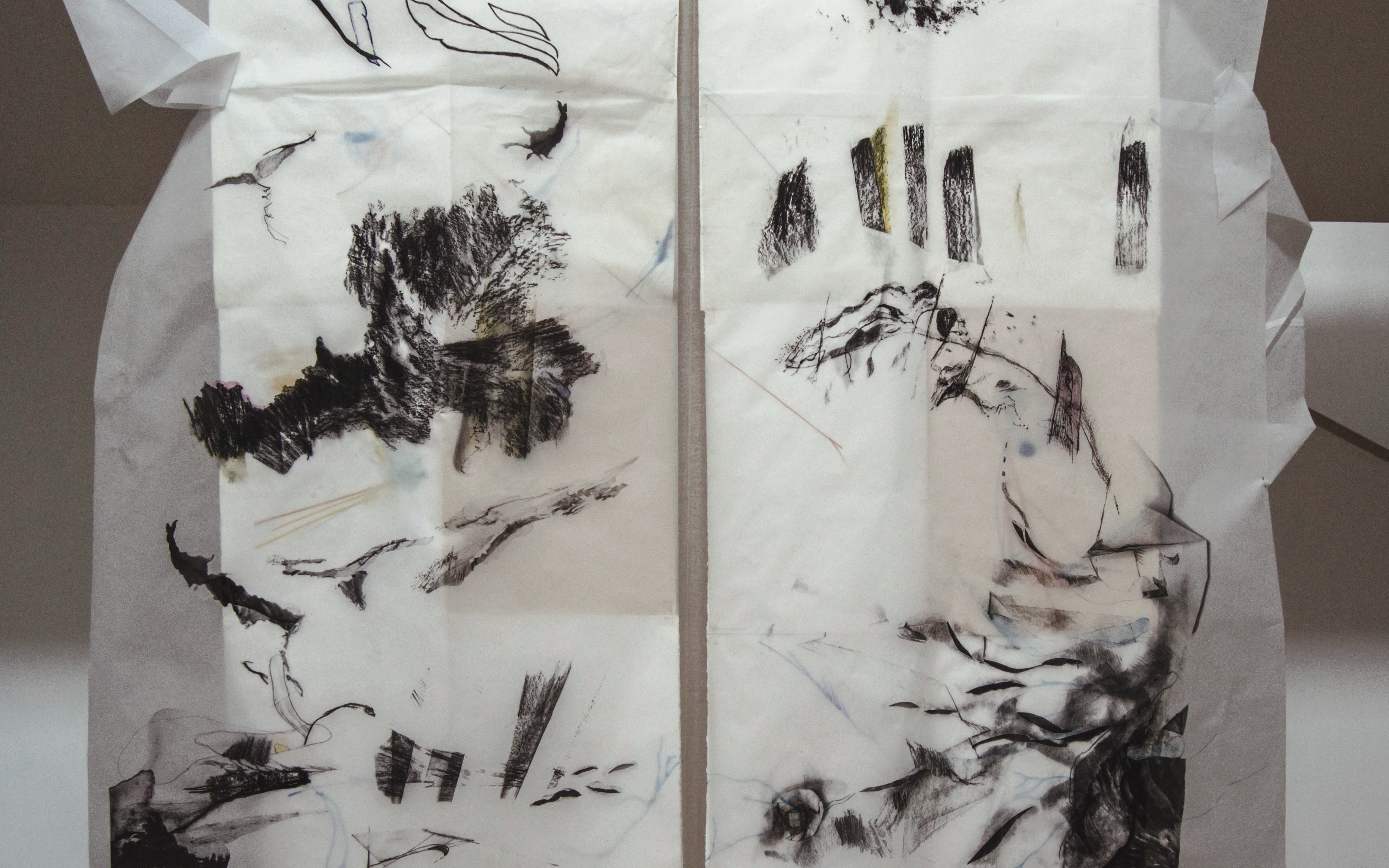 Orbit is a map of the territory crossed by Altofest specia edition for Matera-Basilicata 2019 European Capital of Culture.
Altofest Matera Basilicata 2019
special edition – "ABITARE FUTURO" (Inhabiting Future)
concevied by TeatrInGestAzione
Art direction Gesualdi / Trono
Dramaturg Loretta Mesiti
Every week a part of the map was published on the Journal and distributed during the public meetings: "Agorà" on Thursday.
In the four weeks of Altofest "Abitare Futuro" we explore the different areas of the Basilicata region: Vulture, Val d'Agri, Hinterland Jonico, Collina Materana.
Orbit was born as a imaginative fragmented , the intervention published on the Journal and as a unitary vision in the form of a textile and pictorial installation exhibited during the last week of Altofest in the Quaroni theatre, la Martella area, Collina Materana.
The frottage is the main technique used for this project.
The materials chosen for the textile and painting system are: opaque paper, 150gr and 200gr cotton paper, 200gr and 250gr Amalfi paper of different color shades, tarlatan, elements printed in PLA.
Orbit | 2019, Matera (Basilicata), Italy
In the preface of "History of Cartography", a collection of maps, still being completed since 1987, authors JB Harley and David Woodwardla write "Maps are graphical representations that facilitate an understanding of objects, relationships, conditions, processes or events in the world human".
The vision and the synthesis towards which the geographer tends was considered a dilemma and a presumption. A fascinating problem is to understand in which imaginary position the map builder places himself before starting a plot: what to tell, why to report something and not more.
From the Babylonians onwards, the perspective adopted is called egocentric mapping. In fact, for most of the production of maps, the centrality of the spectator and the point of view coincide.
In Orbit, a perspective shift is drawn, putting the territory, the plants and the guests who live there as the subject. Orbit is an invitation to explore the space in open and abstract signs.
Its composition is the result of an intense journey along with the landscapes of Basilicata whose borders are redrawn following the places of Altofest special edition Matera-Basilicata 2019European Capital of Culture.
An imaginary map for a region that makes its home in orbit.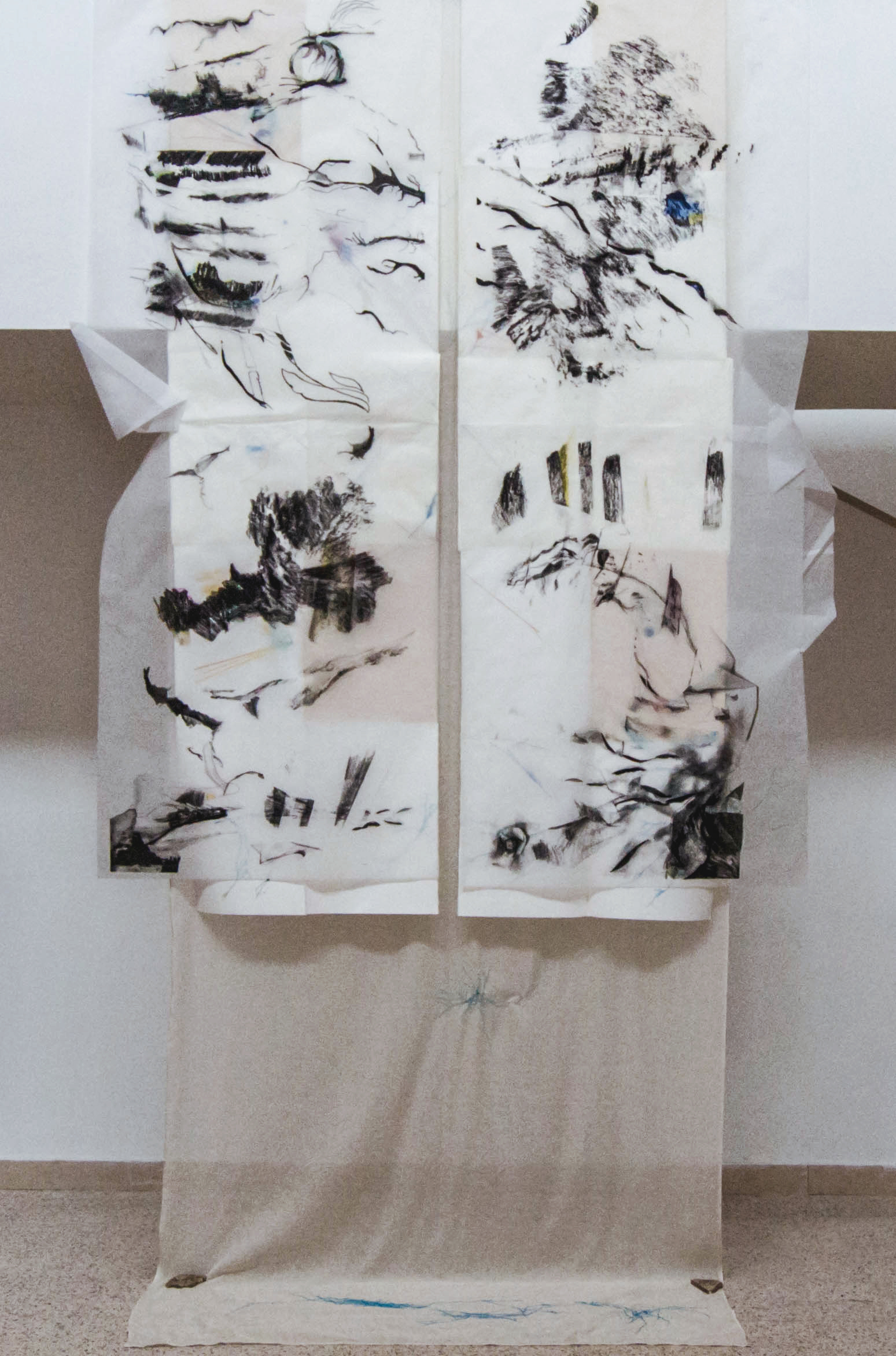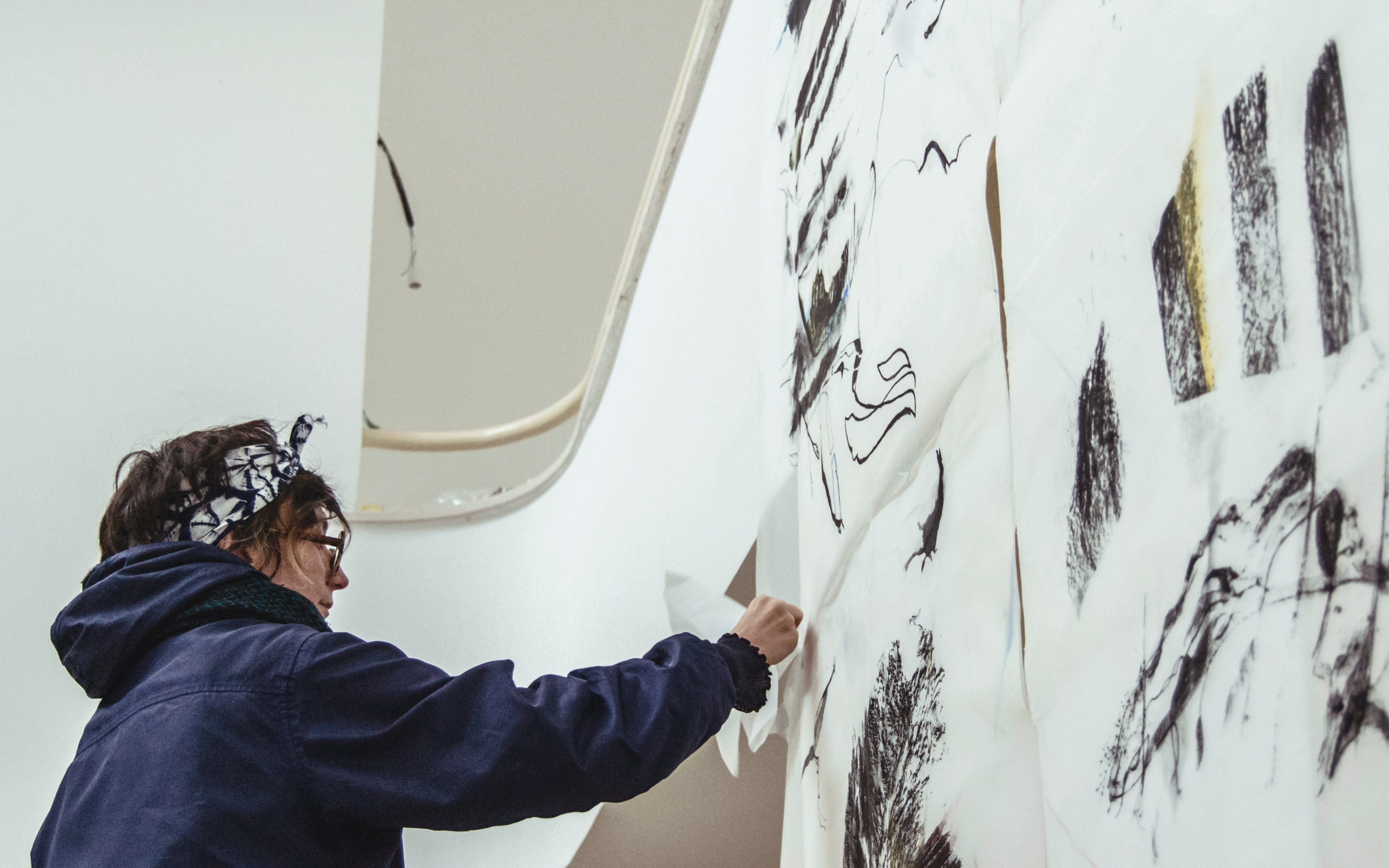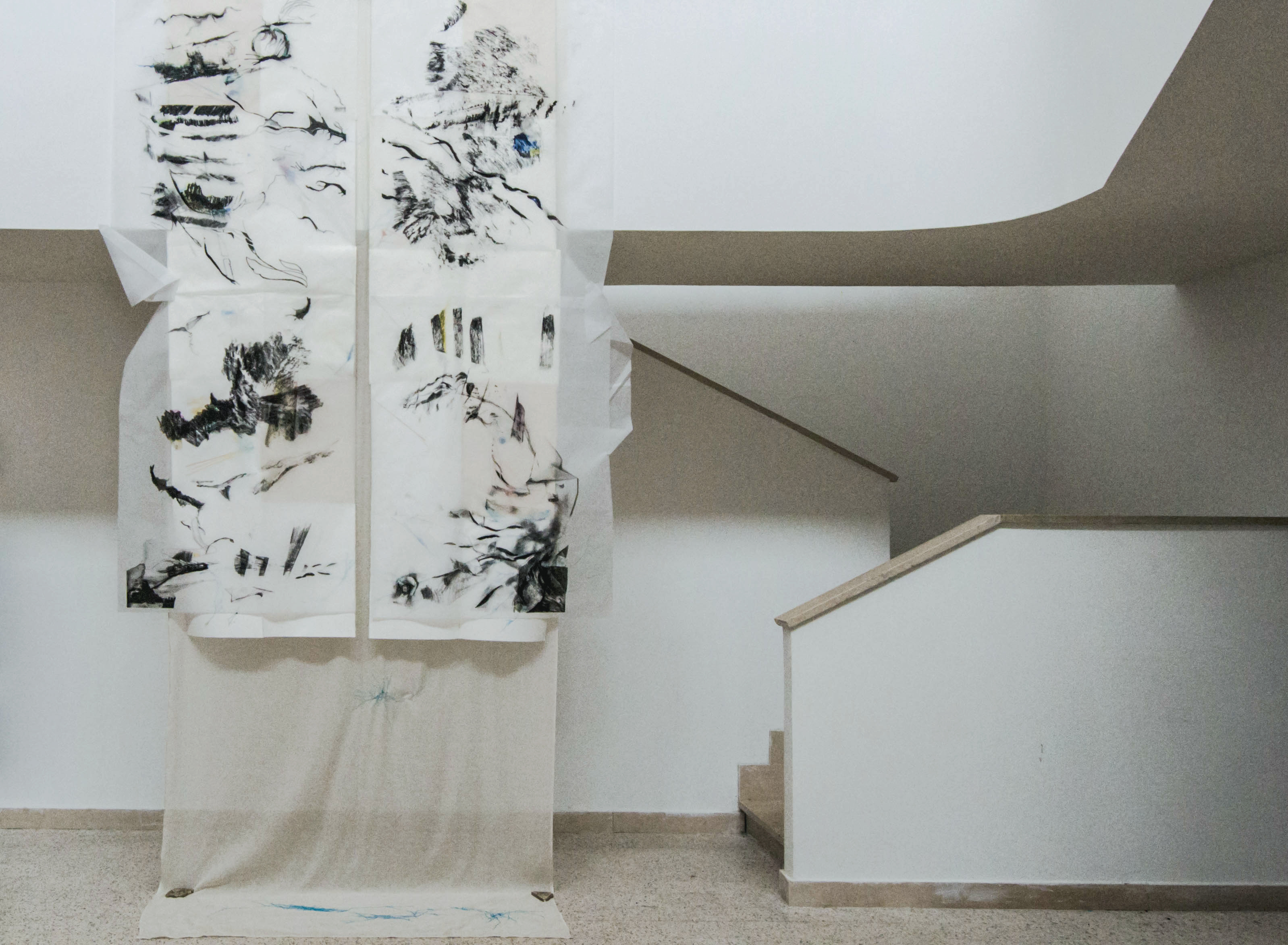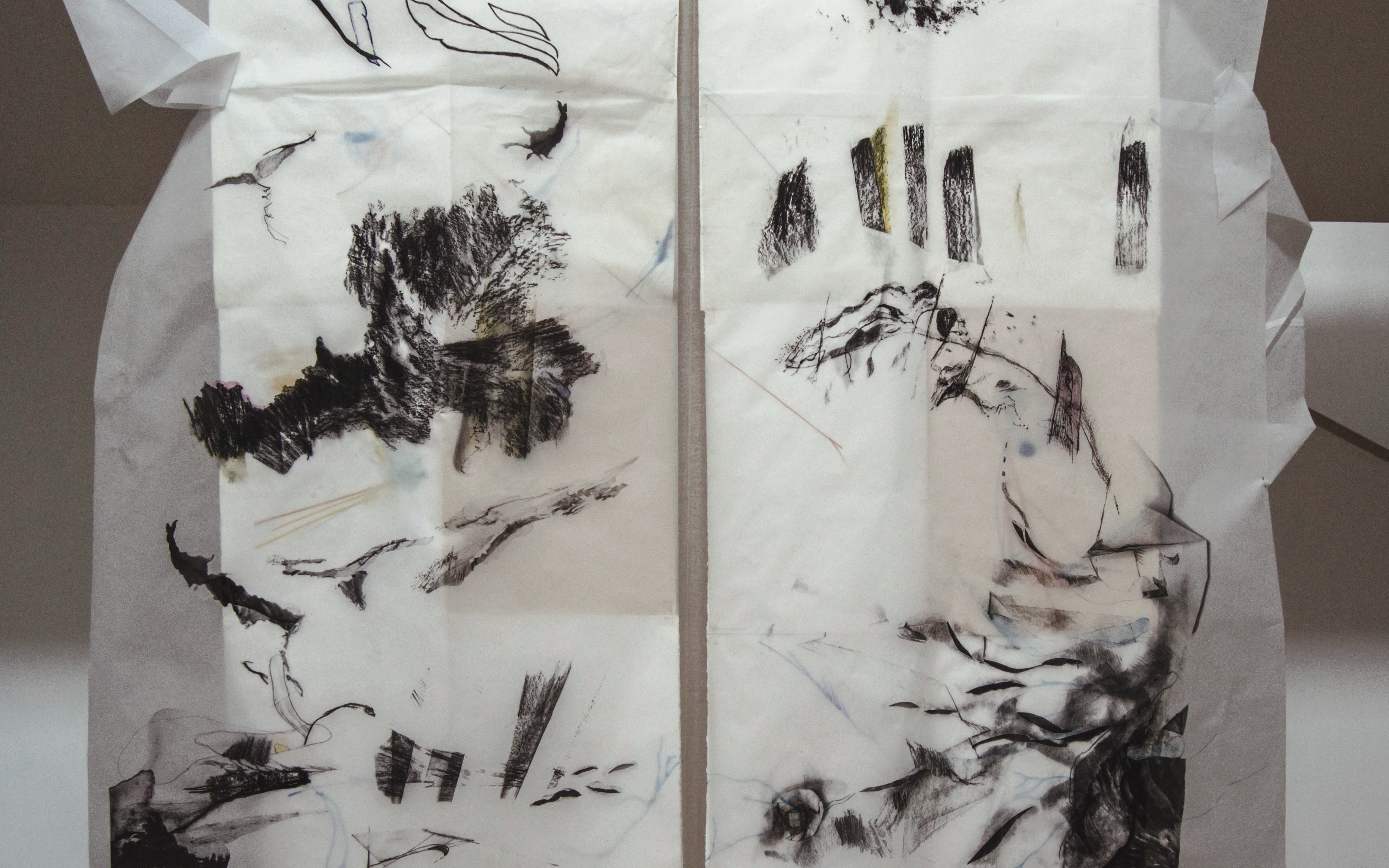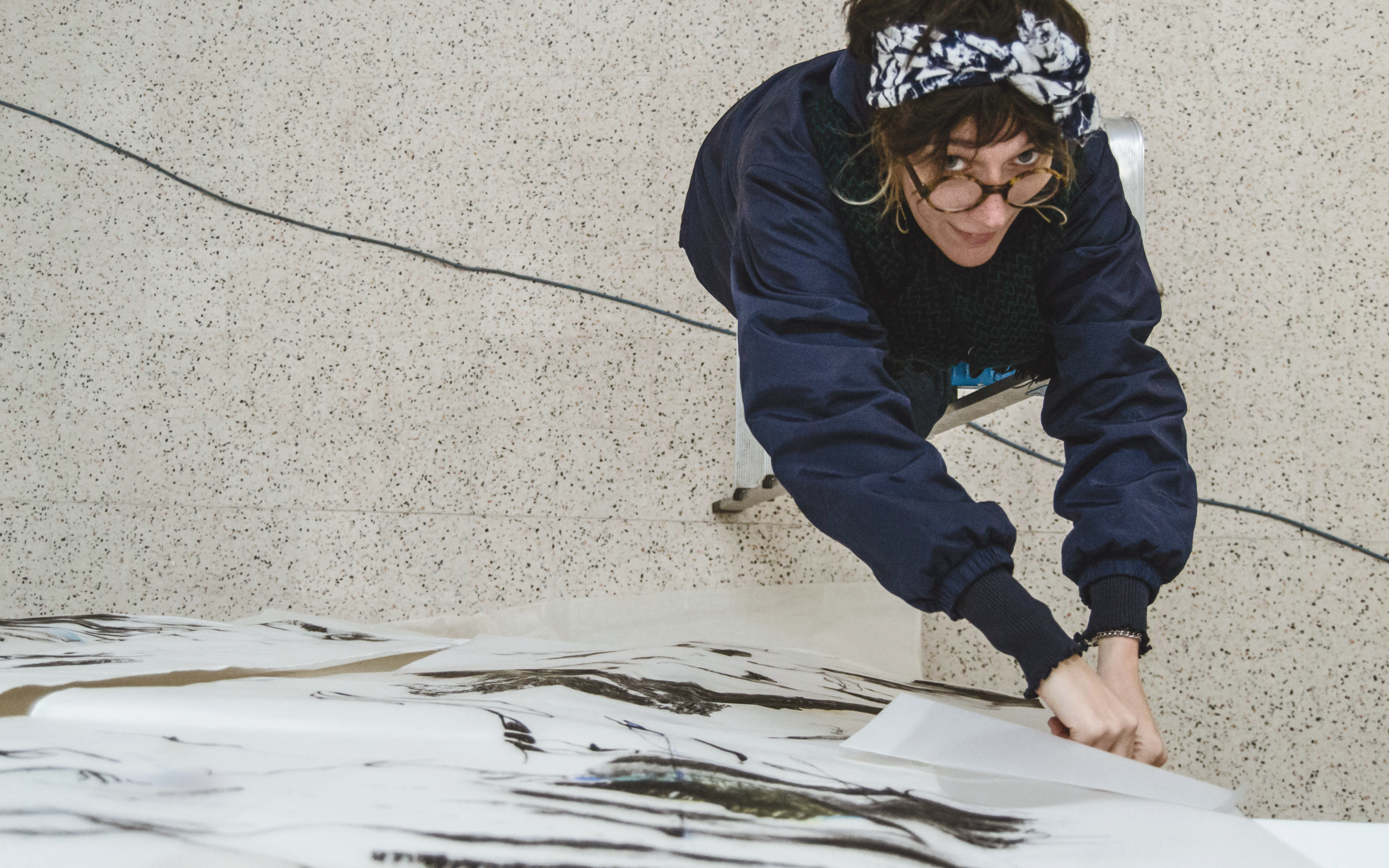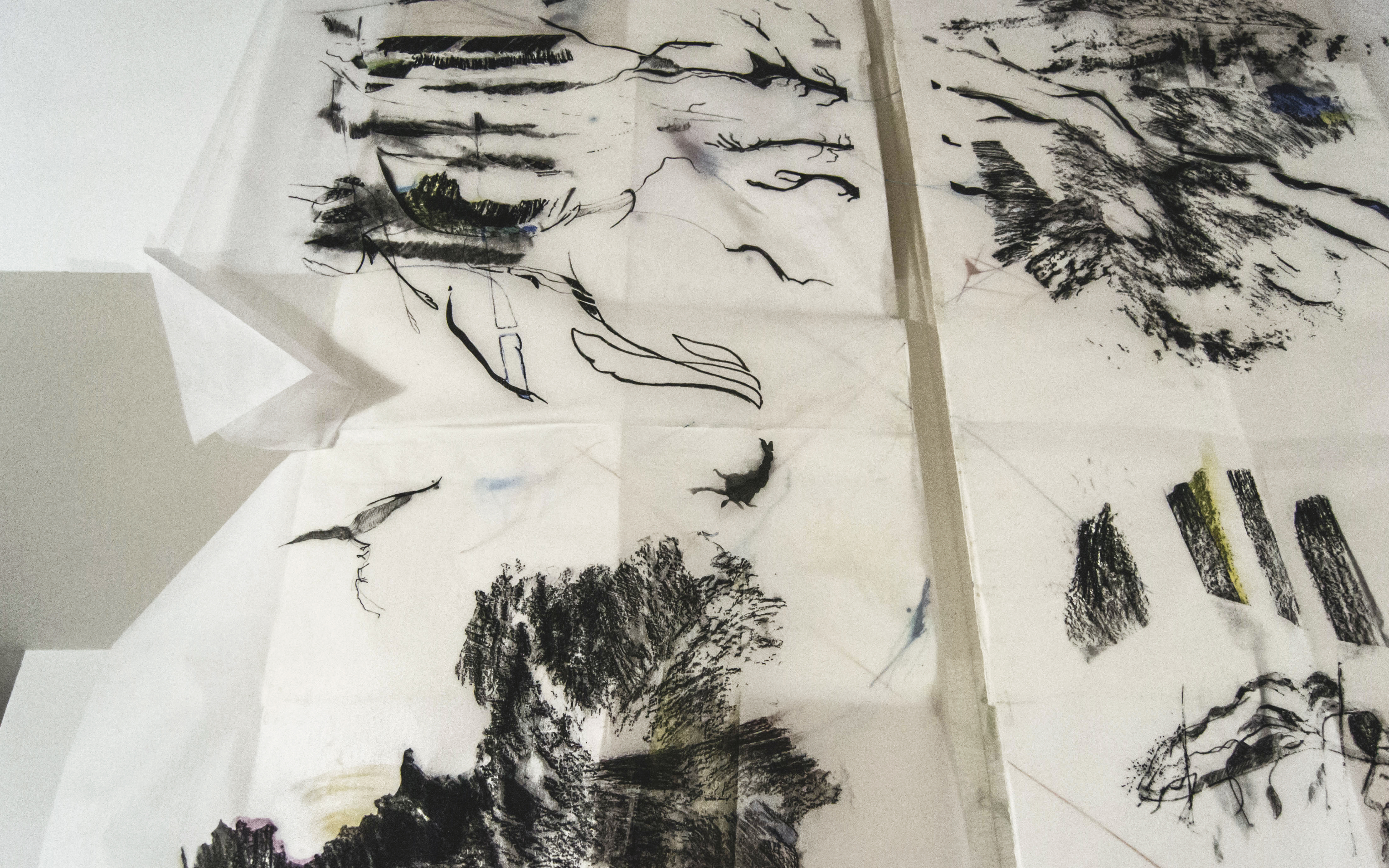 Orbit | 2019
installation view
Altofest Matera, Basilicata, capitale della cultura 2019
Teatro Quaroni la Martella
Federica Terracina ph Vicky Solli
courtesy to the artist and photographer