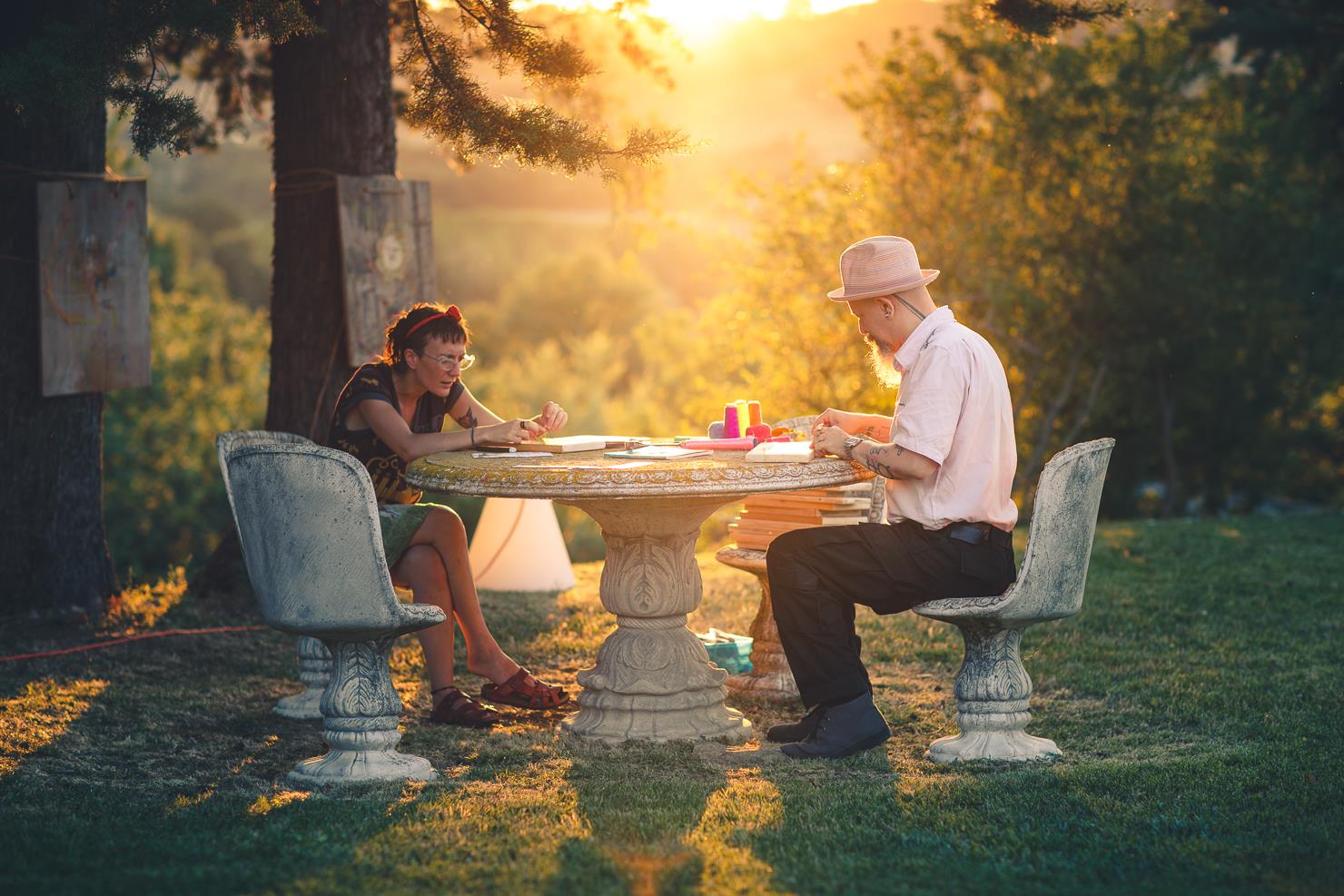 2016_villa_Tereze_Marche_ph_Wilson_Santinelli_Abito_federica_terracina
residenze artistiche

Villa Tereze è una tradizionale casa colonica nel cuore delle Marche, in Italia. Si trova ai piedi della fortezza di Montajate, che fa parte del comune di Pergola.
Il paesaggio di Villa Tereze offre tutti i colori della natura, rivelando una festa per gli occhi di chi la guarda.
Therese e Bradley, proprietari della casa vacanze Villa TEREZE, imprenditori americani del Colorado, hanno collaborato con Renate, esperta manager di progetti culturali multidisciplinari e direttrice creativa di Villa Tereze, per creare un luogo di svago genuino e interessante, della mente e del corpo dei viaggiatori.


art residencies

Villa Tereze Holiday house historically is a traditional farm house in the heart of Marche, Italy. It is located at the foot of Montajate fortress which forms part of town of Pergola.
The landscape of Villa Tereze yields all the colours of nature, revealing a feast to the eyes of the beholder.
Therese and Bradley, the owners of the Villa TEREZE holiday house, successful American entrepreneurs from Colorado collaborated with Renate an experienced multidisciplinary culture project manager and creative director for Villa Tereze to create a genuine and interesting place of recreation, a genuine experience, which is also available to the travellers' mind and body.